Farmers Markets in Charleston
---
One of our favorite things to do as a family in Charleston is go to the farmers market. We love picking up fresh vegetables, fruit, meat and a few special treats each week. Farmer's markets are a great way to get kids excited about eating healthy food by showing them the rainbow of colors and allowing them to try fresh samples. Our beautiful city does not disappoint with an amazing selection of local markets to stroll. Local produce, specialty items, hand-crafted wares, live music and tasty treats are just some of the gems that you will find. The Low Country has a different market for almost every day of the week so why not make it a point to support local and visit them all!
---
Get our FREE Charleston Events Calendar!
⬇️⬇️⬇️⬇️⬇️⬇️⬇️⬇️⬇️⬇️⬇️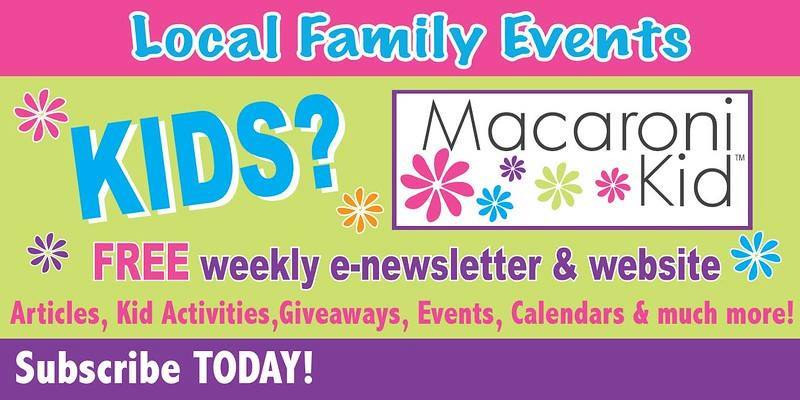 *Always double check before you go - Markets sometimes close due to weather or other reasons.

Folly River Park Center St. 4-8 pm
Come have a "Folly" good time on the island every MONDAY evening - shop local and enjoy a sustainable market, supporting local farmers and artisans. The Folly Beach Farmers Market is a fun event for all ages with awesome live music, kids activities & food. We are committed to supporting our local organic farms and artisans as well as educating and giving back by hosting a different charity each week, all while having a lot of fun with our community.
Located at Moultrie Middle School
Welcome back to a few more vendors to the Mount Pleasant Farmers Market.
While the market is not at full capacity, we have added some long time favorites to our vendor list. Please remember to exercise proper social distancing while shopping or waiting in line.

Starting April 6 the following will be onsite for business:
Joseph Fields Farm Market
Earl Freeman Farm
Shuler Peach Company
Freeman Produce Company
Frank Simmons Farm
Robert Fields Farm
Hydroponic Harvest Farms
Fili-West Farms
R and R Acres LLC
Silo Farms
J Mac Produce
Charleston Spice Company
Rio Bertolini's Fresh Pasta
Olinda Olives & Olive Oil
Lillie Fuel
Pep Rolls
T&T Kettle Corn
Big Daddy's Pork Skins
Charleston Bay Gourmet
Charleston Crepe Company




West Ashley Farmers Market (Temp. Closed)
55 Sycamore Avenue, Charleston, South Carolina 3-7 pm
The WAFM is dedicated to the support and advocacy of local farmers and growers and features fresh seasonal produce, as well as sweet and savory foods from area vendors who source ingredients from nearby farms. The WAFM will build upon the success of the CFM by expanding access to local fresh food, supporting the local economy and local agriculture, providing a civic gathering place and opportunities for community engagement. A curated program of live entertainment and family-friendly activities will enhance the farmers' market experience.

Due to Covid, This Farm Market will be closed for 2021
The 2019 North Charleston Farmers Market takes place every Thursday from May 9 through October 31 from 3:00 to 7:00pm at Felix C Davis Community Center, 4800 Park Circle. The market offers an abundance of fresh, locally grown produce, and features art & craft vendors, food vendors, kid's activities, and entertainment. Enjoy live music by groups and individuals during each market from 5:00-7:00pm.
Moncks Corner 🍅 (OPEN)
3 - 6 pm 418 East Main Street
Essential mini farmers market. Market hours are 3pm to 6pm. We hope to see you on Thursday

Summerville 🍅 (OPEN)
Per CDC guidelines and recommendations and in an effort to support local farmers the Town of Summerville will operate an Essential Farm Goods Market until the Summerville Farmers Market officially re-opens for the season.

The scaled-down market will operate every Saturday from 8am - 1 pm and will include only the Farmer vendors selling produce, meat, eggs, dairy, plants & herbs.

Patrons are encouraged to pre-order if possible, not linger and follow all social distancing guidelines.

In an effort to keep crowds small preferably only one member of the household should come to pick up or shop.

The Essential Goods Market Vendors Include:
Gruber Farms (Vegetables & Fruit)
Smith Bee Farm (Honey)
Big Smile Peaches (Peaches)
Ron's Roots (Vegetables & Fruit)
Cypress Hill Farm (Produce)
Sunny Cedars Farm (Various Meat Products)
Freeman Produce (Produce)
Three Oaks Farm (Eggs, Meat, Milk & Produce)
Shuler Peach Company (Strawberries & Peaches)
Turner's Farm Fresh (Milk, ice cream, eggs, cheese)
Handpicked (Fresh Cut Flowers)
Paul Feretti (Maple Trees & Herbs)
Forest River Moss Ball (Moss Ball Plants)
Heather's Blooming Garden & Herbal Thymes (Herbals & Plants)
McClellanville Land & Sea Market🍅(OPEN)
1369 N Pinckney (corner of N Pinckney and N HWY 17)
9-12 am.
Grass fed dairy (milk & cheese) local produce, honey, eggs, bread, and more!
Starting April 10, 2021
8-2 Marion Square
Local produce, plants, herbs and cut flowers as well as breakfast and lunch vendors, live entertainment and an assortment of arts and crafts from local artisans
Opens Friday May 7th, 2021 6-9pm
871 Fort Johnson Rd
Charleston, South Carolina 29412

Sea Island Farmers Market 🍅 OPEN (9:30-1:30)
2024 Academy Rd.
Homegrown market featuring local artists, fresh produce, yoga, music and more!

Ridgeville Farmers Market (10-2) (OPEN)
154 Church St, Ridgeville
We're back for our 2nd year! Mark "GOING" for updates and reminders! Since we are a small but BIG town, our Ridgeville market has some amazing supporters.
James Island Sunday Brunch Farmers Market 🍅 (OPEN )
1977 Maybank HWY. This market features lots of local goodies and specialty items. 11-3