BOOKING IS OPEN!
Watch your child's eyes grow wide with amazement as they enter Santa's workshop for the first time! Imagine their excitement when they realize they get to spend an entire hour with Santa! The magic of Christmas will become real in their hearts and be recaptured in yours as well! The is the premier portrait photography event of the Christmas season each and every year in the southeast!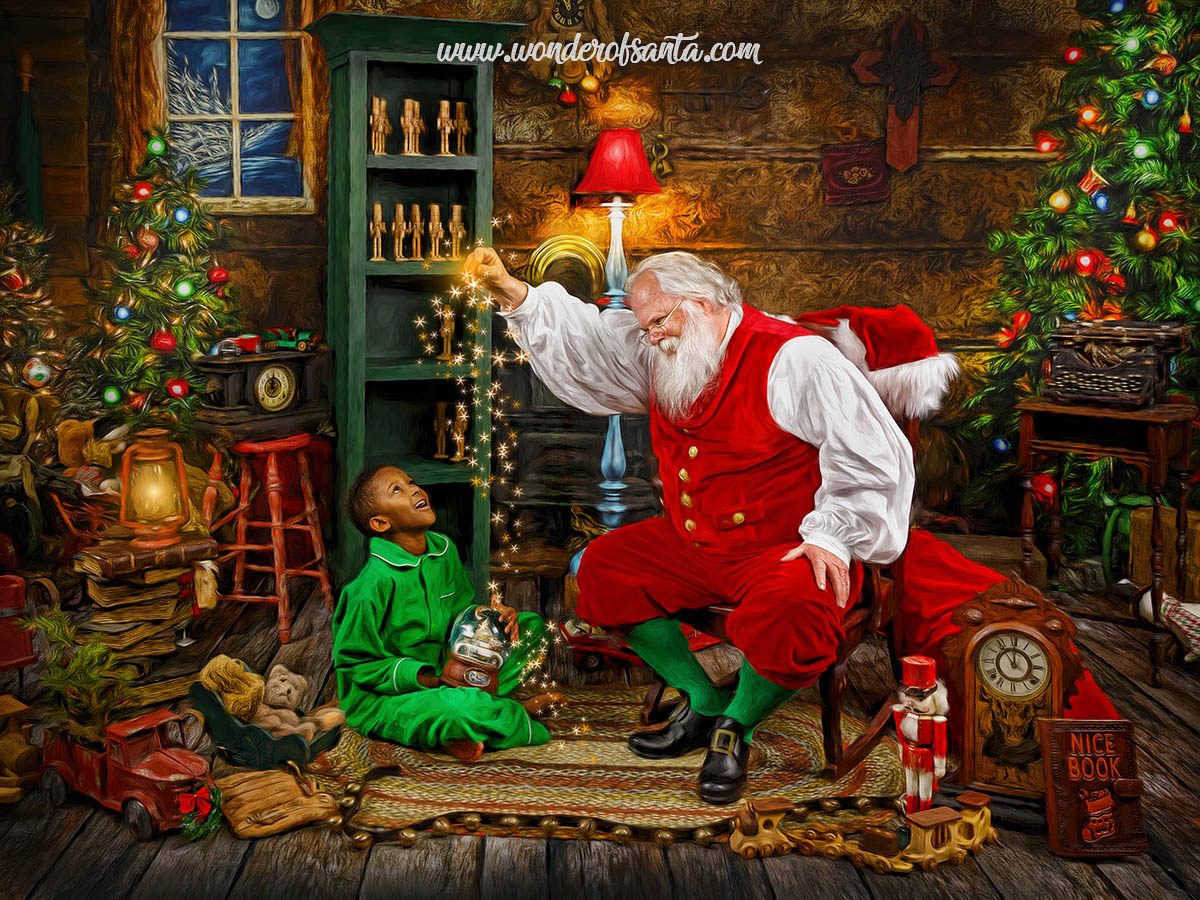 THE WONDER OF SANTA FINE ART PORTRAIT EXPERIENCE PRESENTED BY NUVO IMAGES
The Wonder of Santa session will result in the most beautiful fine art nostalgic portraiture – incorporating an imaginative set, real interactions between your child and Santa, as well an extra touch of magic! Only the most stunning and timeless products will be available to showcase your artwork as heirloom treasures from your child's time with Santa. Let us create true custom artwork for your family that will only appreciate in value as each year passes. Capture the Wonder of Santa while your little ones are still enamored by the magic of St. Nicholas!